If you have an outstanding order please contact Jenny on 07834924561
About Me
I am an experienced cake decorator with qualifications in sugarcraft, bakery, art and design.
I am able to make cakes for weddings, anniversaries, birthdays, christenings, retirement and corporate events as well as any other occasion you could require.
My cakes are vegetarian and home baked to provide you with a cake that not only looks good but tastes great too!
I am also able to offer gluten free and also egg free cakes in sponge or fruit.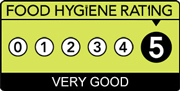 Bespoke cakes for any occasion

Wedding Cakes
Every wedding is different and so is the wedding cake. Together we can discuss your requirements and start designing your dream wedding cake.
I can make the colours to match the flowers of your bridesmaids and your dress. I can make a variety of hand made sugar flowers to match your bouquet. You can even go for a modern outrageous design, a novelty cake or keep it very plain and simple. The final design is up to you.
Prices for wedding cakes vary and start at £250 for a standard three tier sponge cake.
I offer free stand and knife hire for wedding cake orders. I will need a deposit for the hire of the stand.
More Info
*****
"...Just a quick message to say a very big thanks for the wonderful cake you produced for our wedding. Not only were we delighted with it but our guests all commented upon the superb car!!"
*****
"Once again you have excelled in the cake to us, it was absolutely fantastic and everyone commented on how lovely the sponge was, so sorry have given out your details! My husband thought it was a true identity of himself and really was bowled over by it, (no pun intended!) so many many thanks Jenny"
From
Helen Shrapel and Family
*****
"Jenny's Cakes made my parents a beautiful cake for their ruby wedding celebration. It was decorated exactly as I specified and both the design and taste were much admired by all the guests. I would highly recommend Jenny's Cakes"
*****
"...Just a quick message to say a very big thanks for the wonderful cake you produced for our wedding. Not only were we delighted with it but our guests all commented upon the superb car!!"
*****
"Just wanted to say a big thank you for the christening cake, not only did it look fantastic but it tasted lovely as well. Thank you again"
*****
"WOW!!! What a fantastic cake! It went down a storm and was well photographed too. Thank you for understanding exactly what I wanted on the cake and for doing such a superb job with so little notice! Steve was Sooooo delighted with it and it really made the party special!Thank You again....it was really appreciated"
*****
"I just wanted to say a big 'thank you' for the fantastic cake you made for Mark's birthday, everyone loved it! Thank you also for braving the awful weather to get it to us on time. I will definitely be in touch when I need another cake!"
*****
"I would like to thank you for my Mum's birthday cake. We all loved the taste of your vanilla sponge and thought it was so pretty so thank you for that. It's so hard to get cakes for my Mum because she has a wheat intolerance but you were great! My Mum makes her own cakes and she said that yours was fantastic! I'm sure that I will be in touch in the future for more birthday cakes"